BioMed Central has partnered with Edanz to support non-native English speaking researchers through language editing, on-campus educational workshops and e-learning. BioMed Central and Edanz analyzed the outcomes of 232 manuscripts on which Edanz had performed language editing and where the designated target journal was a BioMed Central journal.
Of the submitted manuscripts on which Edanz performed language editing, 66% were accepted for publication (75% of those from Japan, 59% from China and 68% from the rest of the world). This compares favorably with the overall percentage of manuscripts that were accepted by BioMed Central in 2013: 39% (44% of those from Japan, 25% from China and 42% from the rest of the world).
The use of a trusted and high-quality language editing service, ideally as part of a wider strategy of author outreach, seems to improve the likelihood of manuscript acceptance and is a positive way to help non-native English speaking authors publish their research.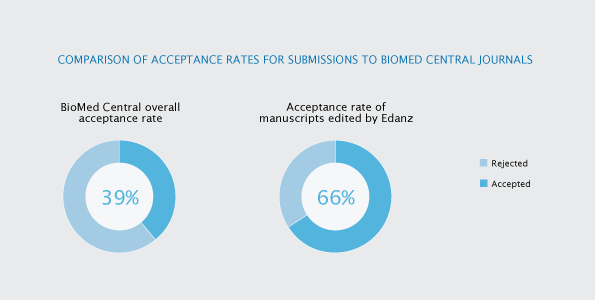 Author Outreach
Our author community outreach program delivers training seminars worldwide. We are always looking to give author workshops in new countries and cities as part of our commitment to ESL authors. Most workshops are delivered in cooperation with our publishing partners. These seminars and training workshops have a variety of subject focuses, from how to write a world-class manuscript to navigating the publication process.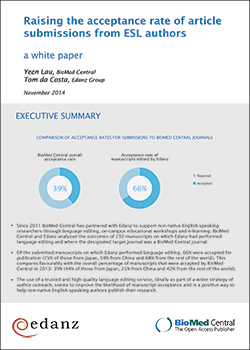 Read the white paper – Raising the acceptance rate of article submissions from ESL authors
(right-click the link to save to your PC)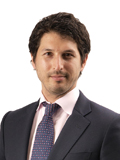 Questions or comments?
Please contact us.